I don't know about you, but I wasn't lucky enough to have a tree house when I was growing up. I did have a great tree to climb though and I loved going up there with a book (what else!)...and then my parents went and cut it down and put up a garage in its place. Not at all happy!
I was reminded how nice it was to be up among the leaves when I saw these pictures in the March edition of House and Garden.
Who wouldn't want to have a lazy afternoon or a romantic night in one of these?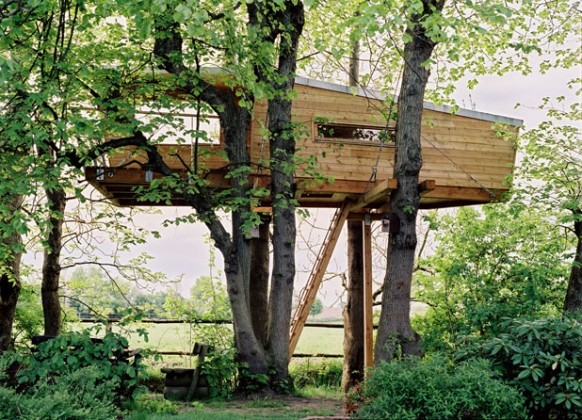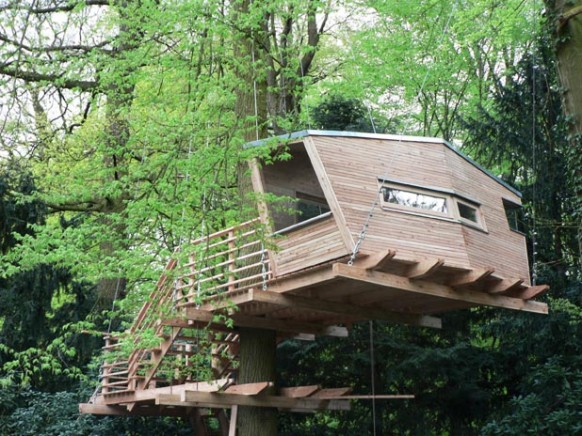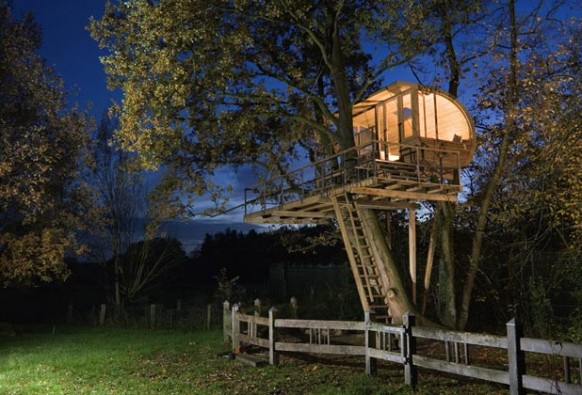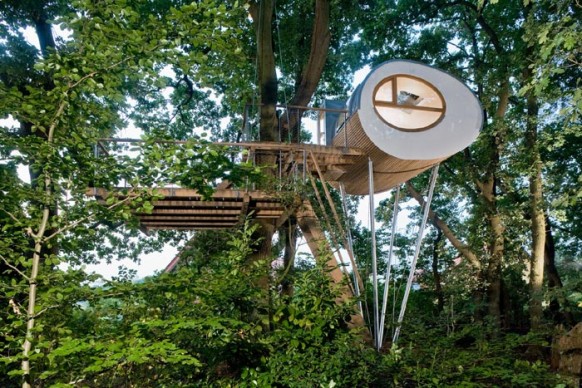 and these are from flickr
Is it too late to rectify my tree house lack I wonder? I'll just go and check on the progress of the maple that I planted in the courtyard. Nah, not happening! Camping anyone?